Installing A New Blogger Template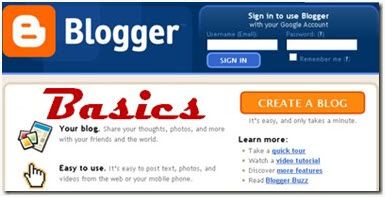 This post is written especially for those people who have just started blogging and are having trouble to install a new Blogger Template. Changing a Blogger Template is one of the simplest things. Infact its very tough to do this in a wrong way. So here we go:


Step 1:
Login to your Blogger Account. You will be taken to the Blogger Dashboard. You will see a list of blogs or only 1 blog. It depends on the number of blogs you have. Click on

Layout.














Step 2:
Now you will reach the Layout section where you can see the basic framework of your blog and all the Widgets or Gadgets as they call it now. At the top of the page you will see some links. Click on

Edit HTML

.









Step 3:
Once you click on Edit HTML, you will be taken to a page where you will see the page full of codes. You dont have to worry about the codes. Now, its important that you always

Download

the current template

before changing the template. The reason for doing this is that sometimes when you change the Blogger template, you see that there is some problem with the new template or you realise that the new template doesnt look good or any such reason. At that moment it will be great if you have a backup of your earlier template which you can upload in an instant.

To Download the current template, click on

Download Full Template

option at the top of the page. Clicking the option will Download your current template.

Now that you have created a backup of the current template, you can upload the new template. To upload the new template, find the

XML file

of the new template which you have downloaded. The XML file looks as shown below.







Click on the

Browse

option and select the XML file. Click on

Upload

.









Once you click on Upload, you may see a message saying "

Widgets Are About To Be Deleted

". If you dont have any widgets on your template, then you wont see this message. But if there are some widgets then you will get this message. Click on

Confirm and Save

to proceed, but the widgets will be deleted. To avoid this situation, you will have to make a backup of the widgets.















After clicking on Confirm and Save, the new template will be uploaded and applied to your blog. Click on

View Blog

to check your blog.

You can also check the video to see how to change a blog template



Thats it, isnt it a simple thing to do. It takes only 1-2 minutes to change the blog template. Now that you know how to change the blog template, check some Beautiful Blogger Templates